Friendship isn't a big thing, it's a million little things."  Your BFF bride to be D-day is arriving and you are gonna be her bridesmaid…. exciting and equally nervous…
Here is an idea for looking gorgeous along with the bride as a bridesmaid.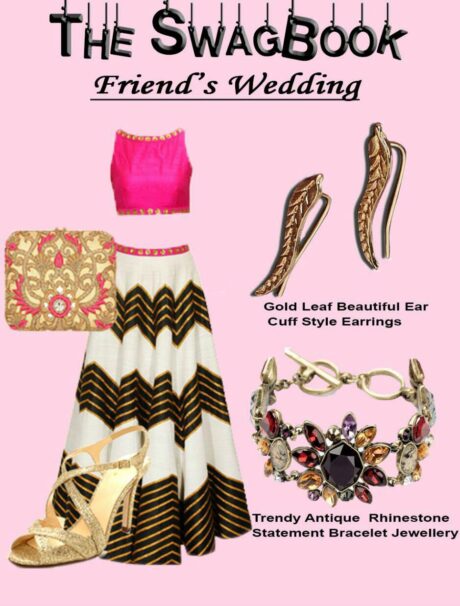 Follow the traditional wedding look with a touch of trend.
Here is an off-white lehenga with gold stripes and stripes is the new trend going on.
Pair it with a pink crop top and that looks a great fusion of Indo-western look.
Opt for a minimal jewelry look.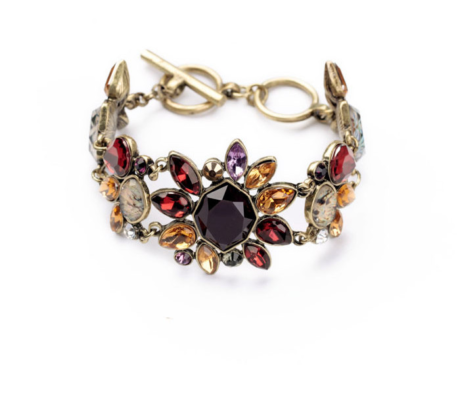 The trendy antique rhinestone statement bracelet goes well with this outfit.
It creates an amazing combination and glam up the complete outfit.
And pair them with gold leaf earrings.
And an off-white and pink combo clutch adds a bling to the whole look.
And pair them with gold shade footwear and here you go as an attractive, elegant bridesmaid with bling and make heads turn ……
You can get this gorgeous piece of jewelry from theswagworld.com
XOXO