The blue colour is quite calm, noble and loved by many designers. The great thing about this colour is that it suits absolutely everything. it's like a second black.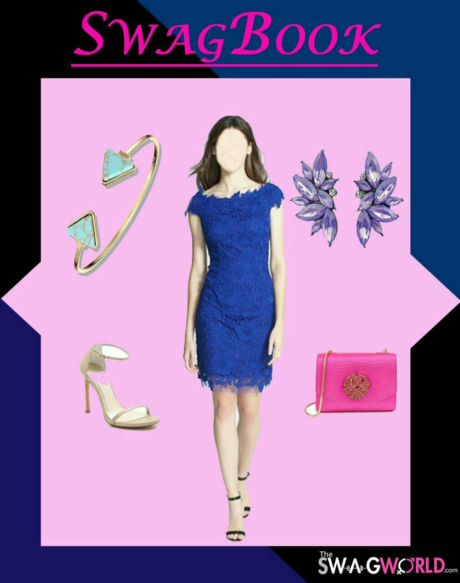 ➡When wearing bright colours outfit always match them with neutrals. Neutrals like gold, silver or bronze give an elegant look.
➡This cobalt blue dress colour is such that it suits every skin tone very well.
➡When you are opting for a day look…. this lacy blue dress goes well with gold, black, blue or even turquoise colour.
➡ Navy blue is one of the classiest and most timeless colours ever.
➡A navy blue dress, whether short or long, suits every body type.
➡Accessorize it with funky jewellery, attention-grabbing shoes, or other fashion accessories that fit your lifestyle to add an eye-catching sparkle to this elegant hue.
➡ Bracelet with a gold-tone with the turquoise stones just looks a classy delicate jewellery piece. This look goes good for the night look.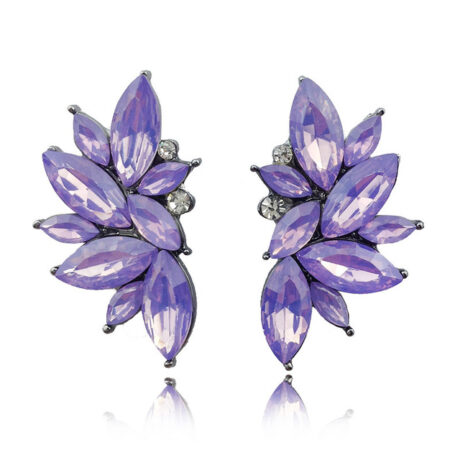 ➡while pairing the earrings you can choose some delicate and elegant earpiece. Not so heavy but still able to highlight your ears.
➡The bluestone earrings look a perfect match to the lacy blue dress.
➡Rock this look for a night party and just Keep Your Swag High !!
Love you all.
XOXO